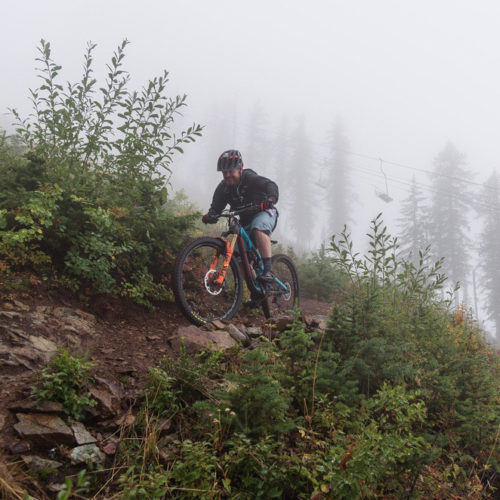 "I love mountain biking, and I love our backyard trails here on the coast of BC. All I have ever wanted to do is share it with the rest of the world!"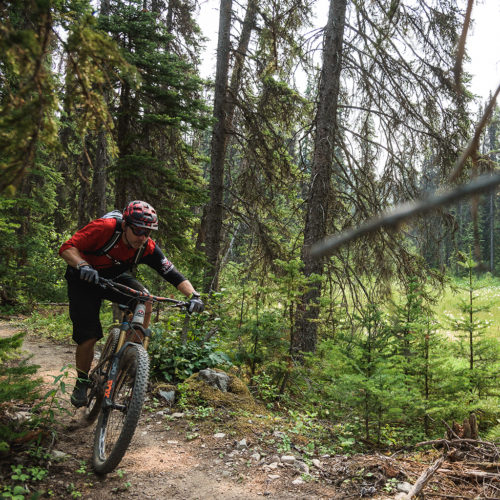 Taking Canada to the Olympic debut of Mountain Biking in Atlanta (1996) ranks very high as an achievement, as does representing Canada as the National Champion (x5); but building the BC Bike Race from the ground up holds a special spot in Dre's heart as it is sharing his passion for mountain biking with the world.
"Transitioning 20 years of marketing an athlete to marketing an event was natural, while the goal to be the 'best bike race in the world' was also natural. Creating this event from the ground up with our combined experience has been a privilege and a passion. Getting all the cycling world to come here and allow us to guide them around on a sweet BC singletrack adventure has been a true joy and a privilege."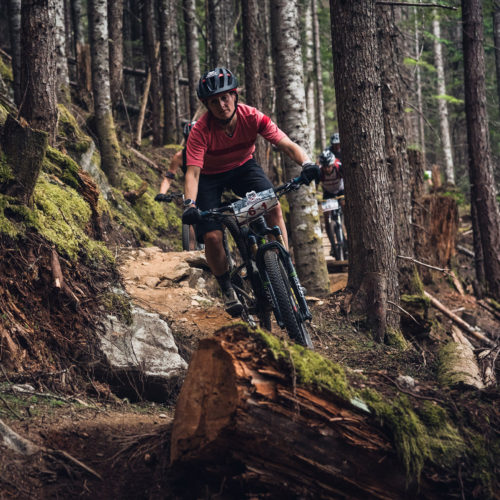 Karen was brought up in the world of biking with a brother who raced on the circuit for years. Karen started at BC Bike Race in 2011 after 5 years of running her own clothing line. She has a Marketing Communications diploma from BCIT and 15 years of experience in the Tourism, Sports & Retail Marketing Sectors. When she's not looking after her 3 kids you can find her riding her bike or running on the North Shore trails.
Lisa's diverse background in event management, tourism and recreation and non-profit fundraising makes her an ideal fit for the BC Bike Race. She was bought onboard in 2009 and has continued to be the "calm and collected" positive smiley face of race week. When she is done trying on all the hats that come with her multifaceted role on the BCBR team, she works with other events and slides into her role as mother of two beautiful girls.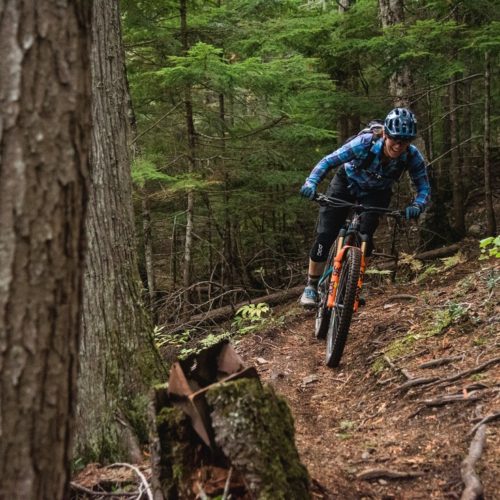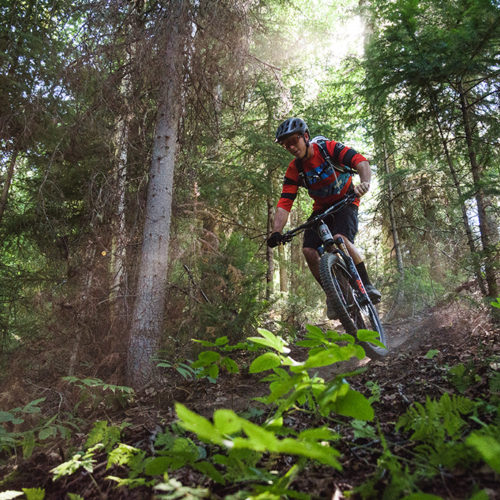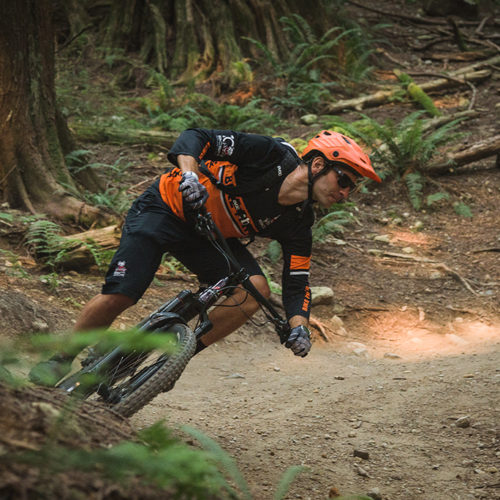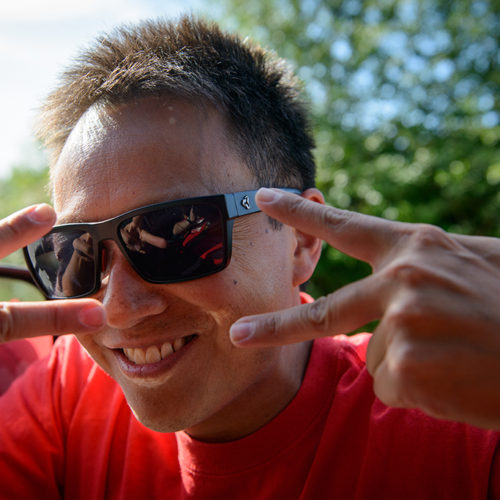 Inspiring adolescents to engage in physical activity 10 months of the year in his day job, makes it an easy transition for Jimmy to do the same for young at heart adults in the summer months.
Jimmy has been integral in transportation logistics for the BC Bike Ride since 2017, and has had a 100% success rate in getting riders to trailheads and back to basecamp everyday. From the crack of dawn till way after the sun sets, you can be sure that Jimmy will do his best to make sure every rider feels appreciated and at times pampered.
If none of the above impresses you, at the very least his infectious positive "Asian" attitude towards live will make you smile, laugh and maybe even sing.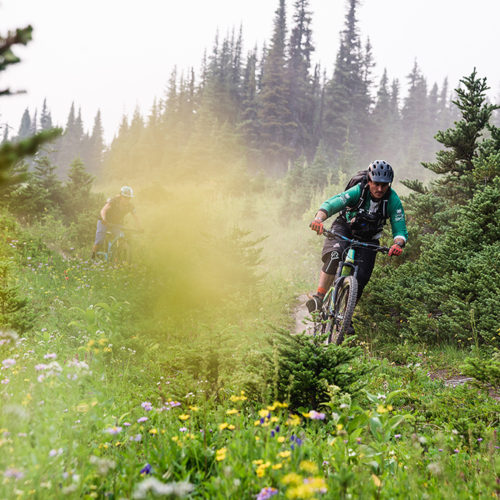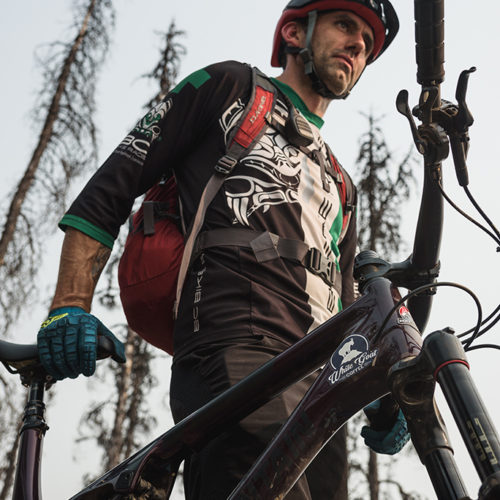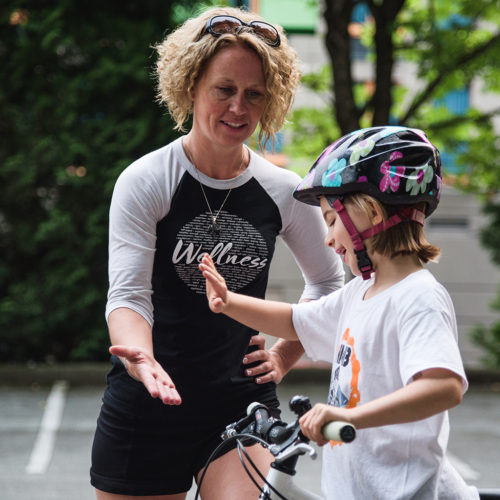 Eryn has a passion for Wellness and is proud to bring her skills to both Ride and Race by managing the BCBR Wellness department. She has been a massage therapist for 9 years, practicing yoga for 20 years and loves sharing her knowledge with participants of BC Bike Ride. Plus, she finds it super fun to work with the rest of the BCBR family helping Riders have a truly amazing experience! When she's not helping others with their wellness, she's likely working on her own, hanging with family and working on business development.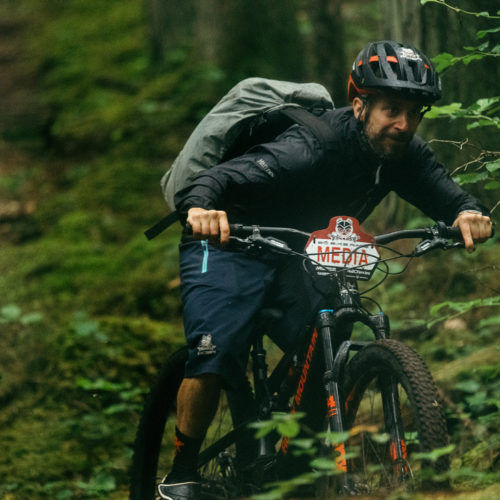 Dave has been documenting and working with the BC Bike Race since the inaugural event back in 2007 producing stunning photographs of the scenery and riders. He is passionate about both mountain biking and photography and enjoys the challenge of hauling his camera
gear around the terrain looking for creative and engaging images. While he's working his photo magic, you may ride right by him without even knowing it, so don't be surprised.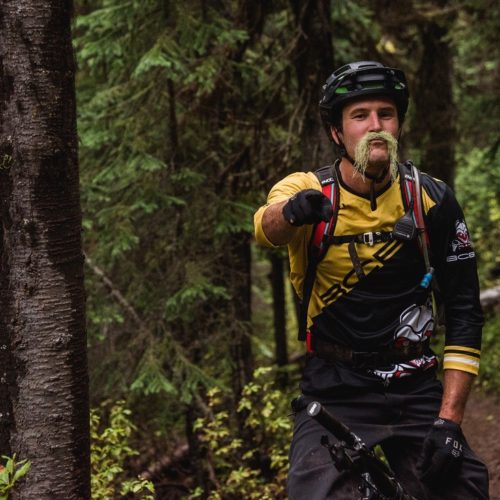 Elladee Brown has been involved in mountain biking for over 30 years as a racer, rep, instructor, writer, guide, advocate and explorer.
Career highlights in racing include a silver medal at the UCI 1990 Downhill World Mountain Bike Championships in Durango, Colorado. She was also an 8-time member of the Canadian National Team and holds several National titles in downhill and cross country. She rode for several factory trade teams such as Specialized, Schwinn/VW and Rocky Mountain Bicycles. Elladee stayed involved with racing after her career as coach/manager of the Canadian Downhill Team at two World Championships in Are, Sweden and Sierra Nevada, Spain.
Based out of North Vancouver she lives with her partner, Tara, and their rescued fur baby, Miya, and most recently, Gomes, a small blonde terrier who stole her heart at an Enduro race in Costa Rica in 2017.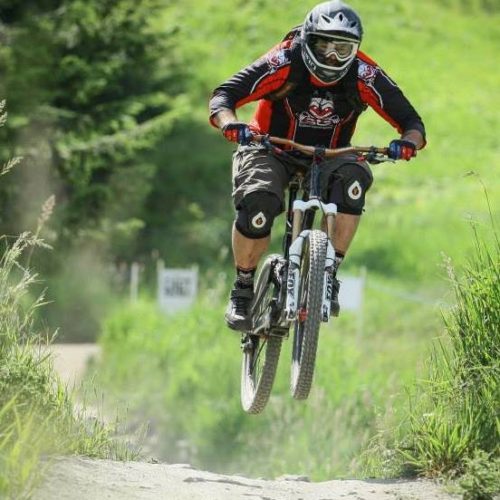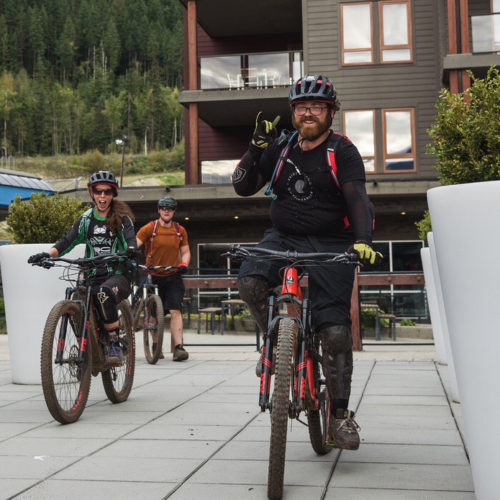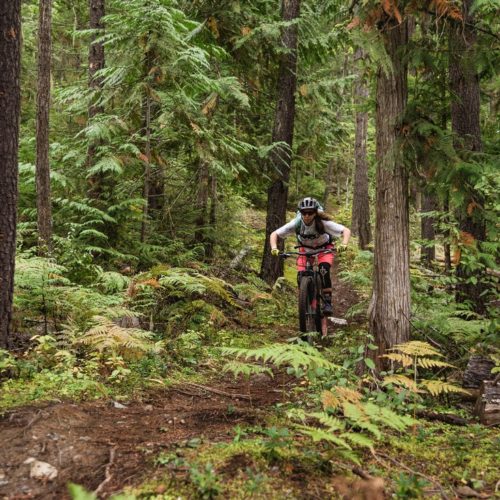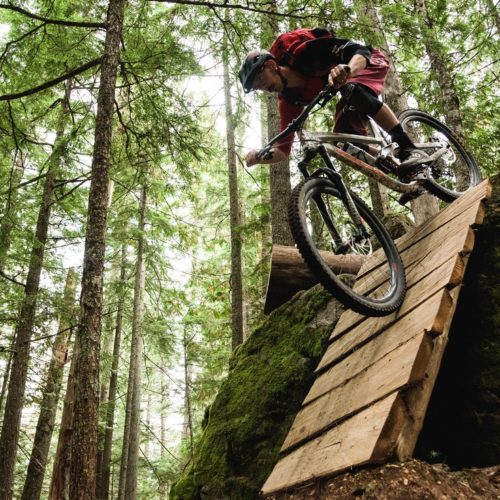 Working on the fastest athletes mountain bikes from Canada since 2017 at the UCI DH Worlds and working as the head mechanic at the local bike shop for seven years, Jacob has learned a thing or two about making a bike roll smooth. Since a young kid on two wheels he has always taken joy from working and maintaining his own equipment! Not only a great mechanic, he has been the head instructor for the Learn to Ride program for five plus years, all well working on growing the RADDEST moustache around to share awareness for high stoke levels. After creating a full time career of working on bikes and riding bikes, Jacob has become a key member to Prince George, British Columbia, and Canada! Once the opportunity arose to not only work as a mechanic for BCBR, but also to assist in guiding the tour with the team, Jacobs moustache curled from ear-to-ear. Jacobs day to day life consists of being a bike mechanic, leader, husband, and friend to all. Safe to say if you see this guy on the trails he will be reaching for a high-five and sharing his stoke levels!